Mosaic Photo Example
This is a large file so please be patient while it loads.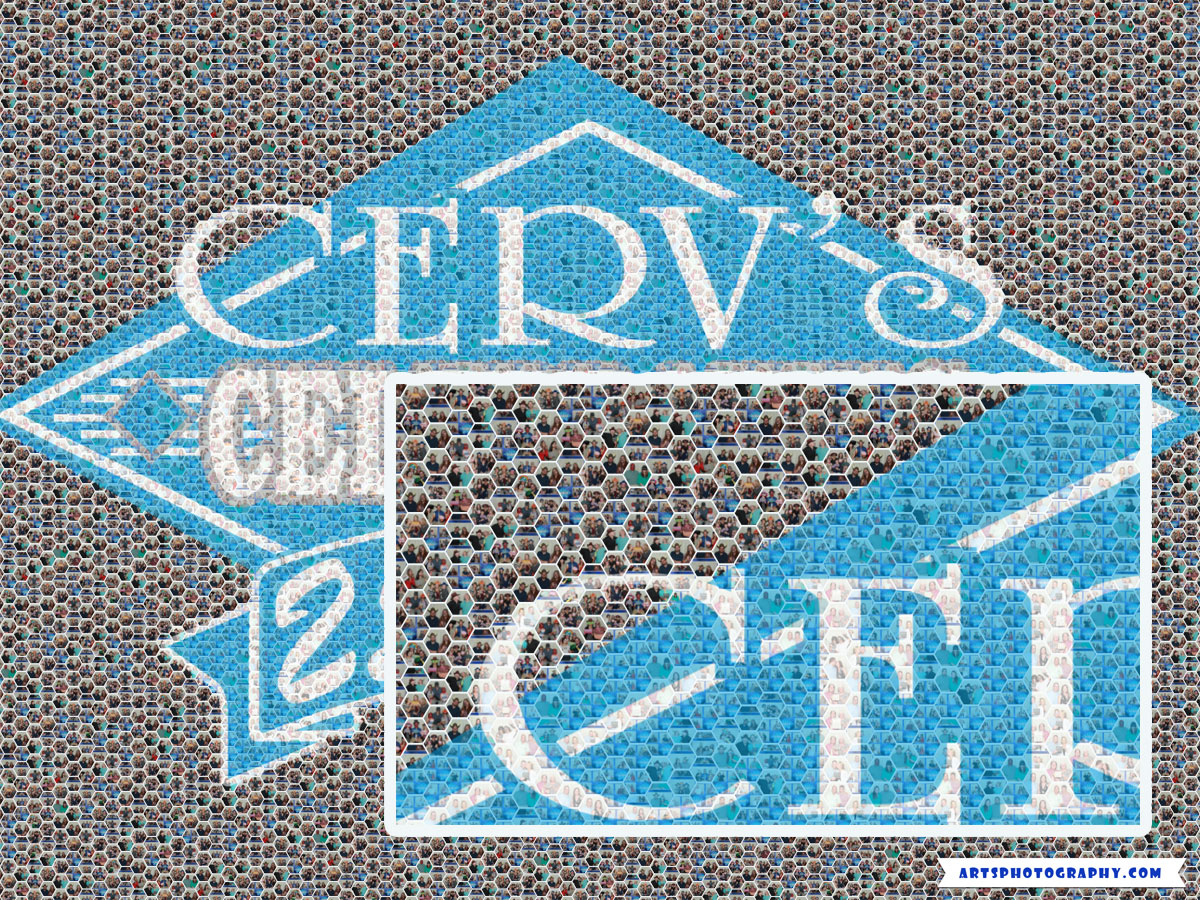 Photo Mosaic Wall or Picture
Photo Mosaic Walls add another level of interactivity for an event and provide a great memory for the event organiser. The mosaic wall concept involves panels where people can place photo stickers to help build the photo. The software will analyze each picture and determine where it should be placed on the mosaic. We print the sticker and people place them throughout the event. Guests can even be encouraged to upload their own photos and our software can pull them down and place them on the mosaic.
The mural will take shape throughout the event. and people will watch as the mural grows. Up close people can see their individual photos and at a distance they see the murial. If the event is for a business contributing to the mural will encourage people to take photos which can give you access to their survey results and follow-up contact information. If we are also providing event photography coverage those images can also be used to create the mural.
If the event is smaller, or you do not have a budget which can cover the special printing, we also can create a murial from the images we pull from the photo booth and social media. We are happy to discuss the options available and how they can fit into your event. Please contact us to learn more.
---
---
---
Event Photography Services
We offer event photography of all kinds, This includes instant portraits, or pop-up studios, as well as group photography with on-site printing up to 8x12. For more information we recommend that you visit Art's Photography or Wichita Event Photography. Contact Us
Specials and Discounts
We offer military discounts and discounts to schools and charities. Whenever possible we will work with charitable organizations and good causes to help support the Wichita community. Learn More
Booth Planning
A photo booth for a wedding will be different than a graduation or birthday party. We will work with you to custom design a package. You are welcome to meet with us in Wichita to plan your package. Contact Us