Booth Package Upgrades
Memory or Scrap Books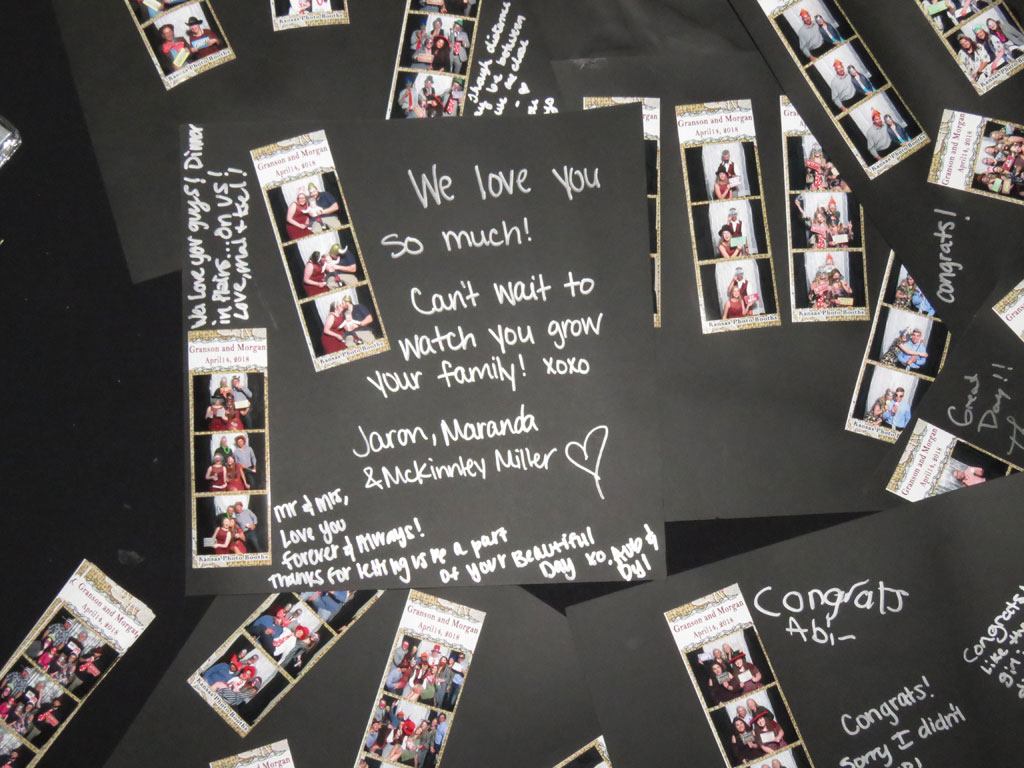 These books have a copy of all the pictures printed at the event and special messages left by the guests. We provide all the necessary tools for them to write a special note next to their photos.
This is an example of a scrap book where pages will later be inserted in plastic sleeves. If you supply the scrap book and someone to help guests the cost is $50. If we provide the scrap book the cost and an attendant the cost is $125 to . The picture below is an example of our deluxe scrap book.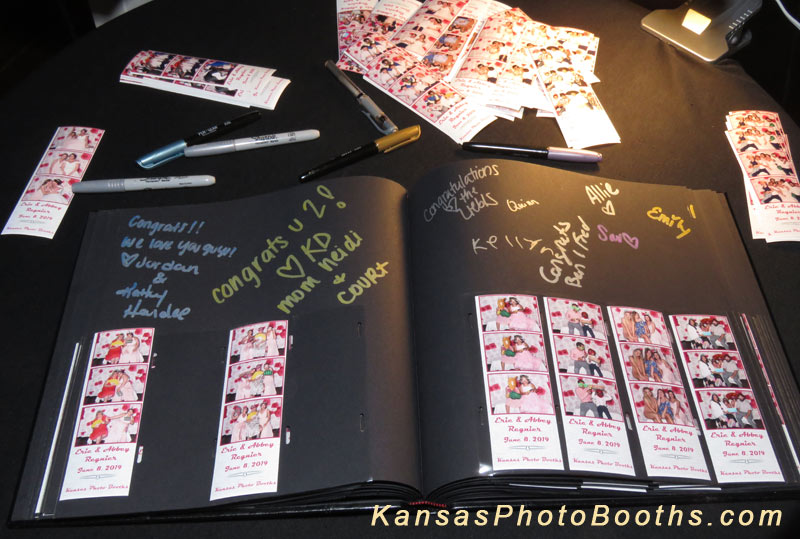 The deluxe scrap book has black pages and sleeves at the bottom of the page.. What we like to do is to place two photos on each page and if the book is filled we go back and start over filling in more of the pages.
The metal ink pens create a nice contrast to the low acid pages.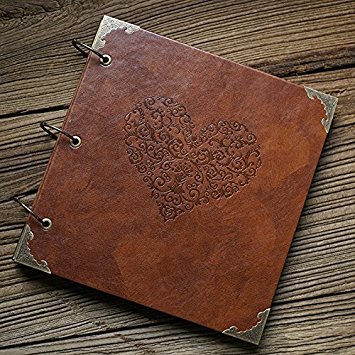 This book is an example of our rustic scrap book. It has black pages and is assembled with brass looking rings to compliment the rustic look.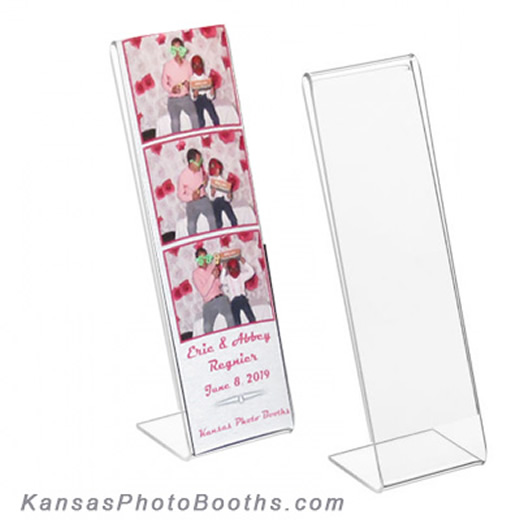 Photo Picture Frames
These acrylic frames make nice gifts for the family and wedding party. It also encourages grandparents to come to the booth.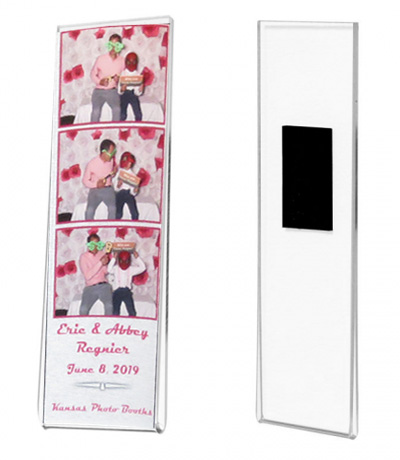 Magnetic Picture Frames.
These acrylic frames have magnets on the back and will be enjoyed for years on the refrigerator.
Contact Us for a Pricing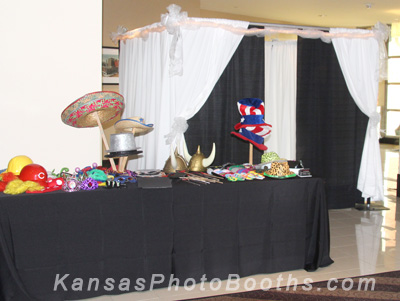 Enclosed Photo Booth
This is an example of an ornate booth enclosure complete with rope lights and different curtain colors. While the majority of our photo booth rentals are open air there are some events and venues where enclosing a booth complements the event.
The style of the enclosure can be varied to best match your event.
Social Media Posting. Most of our booths have the capability of sending your pictures to all of these services. For most events we limit this to texting or emailing images. The reason is that to post to these services the visitor will need to log into their account and this can be a slow process which will slow the booth down.
Event Photography Services
We are event photography specialist. Our services include instant portraits, or pop-up studios, head shot services, as well as group photography. They all have on-site printing options. Contact Us
Specials and Discounts
We offer military discounts and discounts to schools and charities. Learn More
Booth Planning
Photo booths are not the same for all events. We are happy to discuss your event and share our ideas on will best entertain your guests. Contact Us