Corona Virus Announcement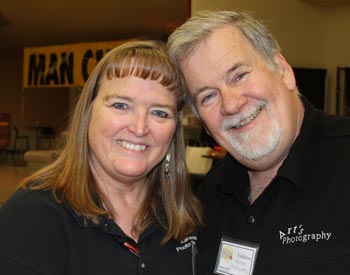 Whether you feel this is all a bunch of hype or are staying home with a good supply of toilet paper this virus is impacting our lives. All kinds of events are being canceled.
We have given this some thought, weighed all considerations, and are happy to say that we are not stopping our service. However, we are recommending these changes to how our photo booths run. First of all, we are pulling all masks, stick props. sunglasses, and hats. Our attendants will double down their wiping of water resistant props such as signs. We will also include more signs so there will be other options. However, we recommend no props and instead will have more layouts variety for people to choose.
We are social creatures and we realize that many people may be choosing to have small in-home parties instead. For those people we have created these smaller event packages. If you are planning a small event we have created these specials packages for you.
> Do It Yourself photo booth rentals: You can rent a social media only photo booth and run it yourself for $175 for an entire evening.
> Do It Yourself photo booth rentals: You can rent a printing photo booth and run it yourself for $275 for an entire evening.
> Instant Portraits: Instant portraits are taken by hand and do not have props. They are just fun photos of anyone who wants one taken. For smaller events these are $75 for the first hour and $30 each additional plus $1 a photo after the first 25.
> Propless Booth Rental: If you choose to eliminate props we will create up to 6 different print layout designs with various themes, such as loving heart themes or adventure hero themes, and guests can choose between them. This will allow people to visit the booth many times and have a variety of pictures.
> We also realize that celebration attendance will be a little smaller than normal so we are deducting $25 from our full service packages because our costs will be a little lower.
We hope that all of you practice the recommended health precautions and when you celebrate life with friends and family you enjoy our photo booths.
Professional Photo Booth
Photo Booth Rentals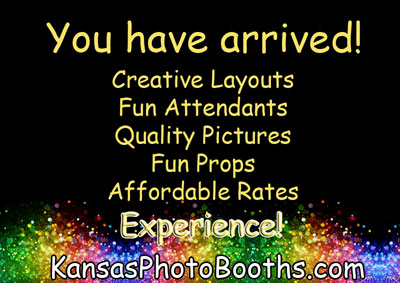 With over 10 years of experience bringing photo booth entertainment to Wichita events we are one of the most experienced companies in this area. We have entertained guests like yours at over 1,000 events. This includes weddings, corporate events, birthday parties, private parties, and fund raisers. We have ideas for your business event that will help with participation and follow-up marketing.
We are anxious to talk to you about your event so that we can design a booth package that is a perfect fit for your event. We can design a package and props which will compliment the colors of your event, incorporating your graphics, and bring theme specific props. It all comes down to creating an entertaining photo booth for your guests..


While some photo booth operators believe that the pictures can be "good enough" we work to give you great quality. Even our mirror booth was designed for better picture quality by moving the mirror off the floor so it is not pointing up at your guests. This creates a more complementary angle, does not photograph the ceiling while standing out at the event. This attention to detail is just one of the ways that we work to make sure we create the kind of memories you want.
We want to be a part of your event and will work with you for a unique creation or a custom package. Whether your event is in the Wichita area or in Oklahoma we have a package for you.
Digital Cameras
Quality is our goal.
We do not use iPads or web cams to take the pictures for your guests. When combined with professional lighting our digital cameras create a much better photograph than the cheaper webcams like used in iPad style booths.
Flexible Print Layouts
The typical print size is a 2x6 size print. We also offer 2x8, 4x6, 5x7, and 6x8. Your guests can even select a different print design for each visit to the booth.
See Examples
Unique Booth Options
Only one of our 8 booths are not custom design. This helps make our designs more unique. From our booth which is made from a 70 year old wooden camera to our mirror booth with a unique design we have options for your event.
background Choices
We have hundred of digital files available for our green screen as well as cloth, metallic backgrounds, and some custom designs. We can even work with venue decore or place the reception behind the guests.
Trained Attendants
Our attendants are trained to work with your guests to make sure they have a great selection of props and that the camera is adjusted for height. They understand that they are a part of the entertainment.
Social Media
Many photo booths offer social media. Very few will have a 6x4 format for their social media. This format looks better when viewed online, has larger pictures for your guests, and can be easily printed. Examples
From the Kansas Photo Booths
Video Channel